KI-ALOF Automatic Overflow Filling Machine
KI-ALOF Automatic Overflow Filling Machine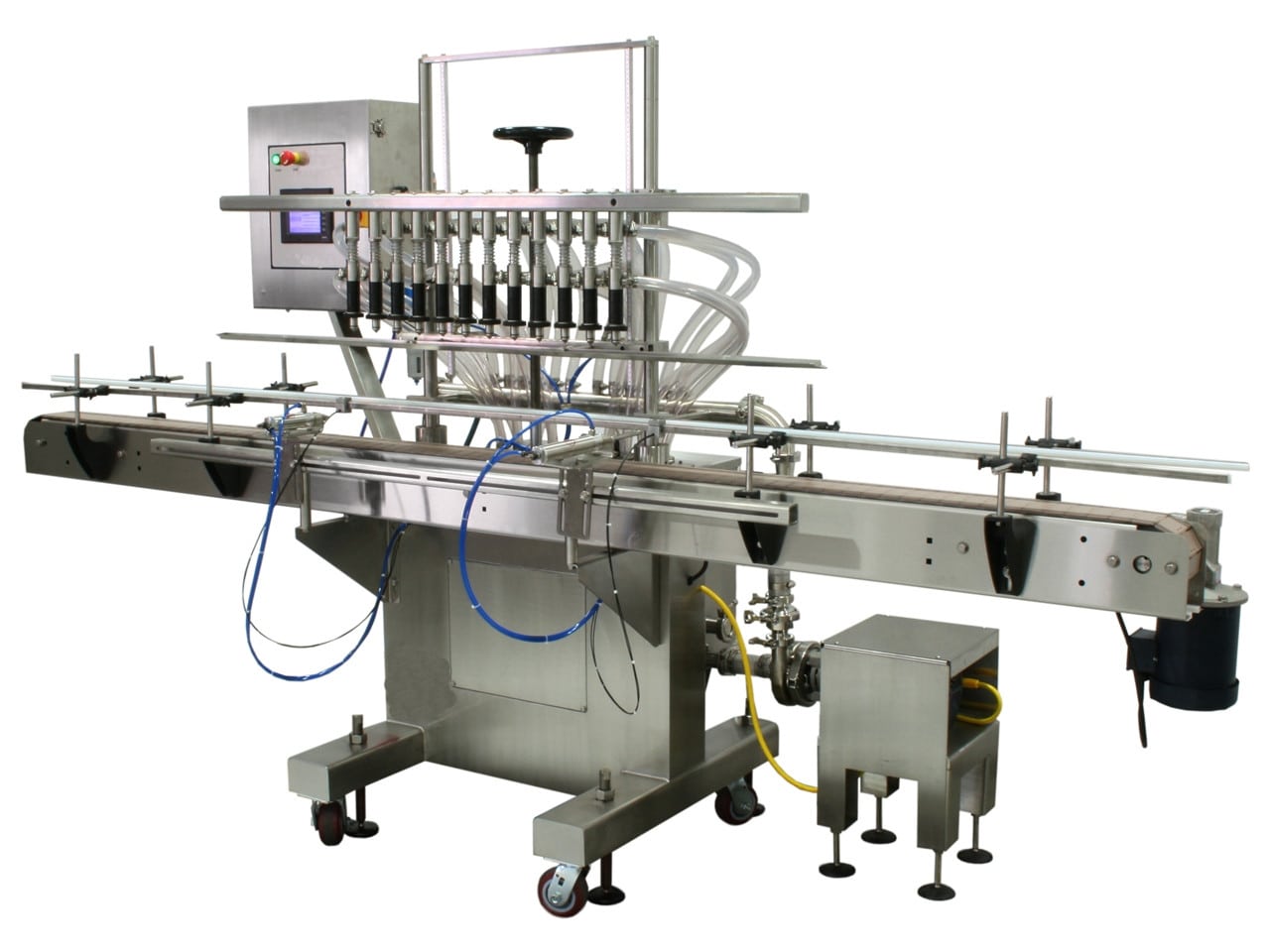 General Information:
Our offered Automatic Pressure Overflow Filler is typically used in consumer packaging applications where a consistent visual (cosmetic) fill level is required. The desired product to be filled is held in a stainless steel reservoir, then pumped into a manifold to disperse product to each of your filling nozzles. Once the product reaches your desired cosmetic fill level in each bottle, excess product or foam overflows back to the reservoir. Advantages of the Overflow Filler include even fill levels, variable pressure pump speed control (to reduce foam), and ease of operation.The versatile KI-ALOF machines are well rounded fillers able to accommodate a wide variety of container shapes and types, such as rigid plastic, metal, or glass. These machines can handle fill sizes from ounces to gallons/ ml to liters for a number of products like vegetable oil, juice, cleaners, or any other free flowing liquid.
In fully automatic machines, the empty bottles are placed on the conveyor by the operator. All other processes will be done automatic. The process follows as Conveyor brings the bottles into position, conveyor stops, heads lower into bottles, Variable speed pump starts filling with overflow returning to the supply tank as bottles are filled, After filling pump stops to relieve pressure, Conveyor starts and another set of bottles indexes in, as filled bottles index out.
---