KI-SHCC Heavy Duty Crown Capping Machine
KI-SHCC Heavy Duty Crown Capping Machine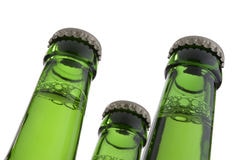 General Information:
We offer Heavy Duty motorized/pneumatic operated Semi-automatic Crown Capping machine where each bottle is to be placed manually by the operator and the capping head moves up and down continuously based on the well-designed cam/pneumatic cylinder. Capping Head is designed such that there is no damage or scratch to the cap which sealing the bottles. Machines are GMP Models complete stainless steel covered delivers high quality sealing of caps. The glass bottles have slight variation in the height of the different bottle and for such bottles to seal, pneumatic operations are beneficial as the pressure of air is not overcome to the hardness of the bottle.
We can offer any customization in the machine as per the requirement of the customers. Machines are designed and constructed by qualified engineers with good quality material and components which gives best quality output and least breakdowns.
---